Winner of the 2011 American Theatre Critics Association Francesca Primus Prize.
A play by Caridad Svich, based on the novel by Isabel Allende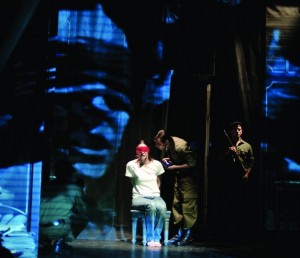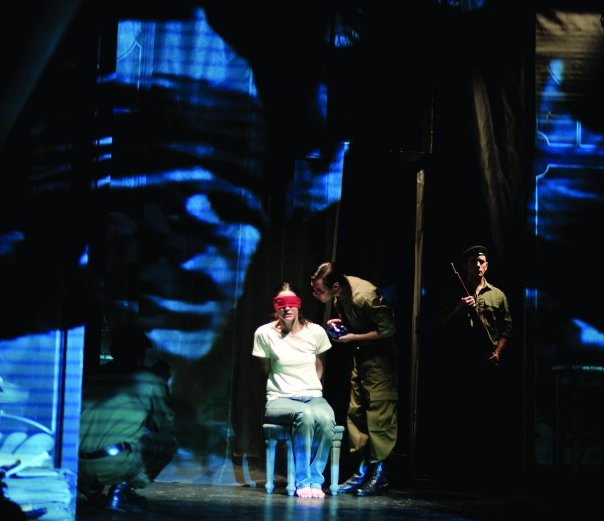 Winner of seven 2009 HOLA Awards including Outstanding Achievement in Playwriting.
Winner of three 2009 Premios ACE (Latin ACE Award) including Best Dramatic Production
Winner of five 2010 Ovation Awards from The Denver Post including Best Production
Listed as Number One Theatre Production of 2010 by the Denver Post
Listed as Top Five Theatre Productions of 2010 by the Minneapolis Star-Tribune
"Caridad didn't try to follow the plot. She recreated the atmosphere and spirit of the book. She has a very original, very special kind of mind. It just goes wild and I admire that. She's not restricted by anything." – Isabel Allende*
Full-length in four acts. Fluid setting. Cast: 7 women, 4 men.
May also be performed with 6 women, 4 men.
Original songs in script by Caridad Svich.
Text conceived with video and puppetry as essential production components.
Script is available in an English-language, Spanish-language and a bilingual version: all written by Caridad Svich.
Synopsis: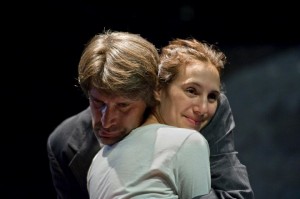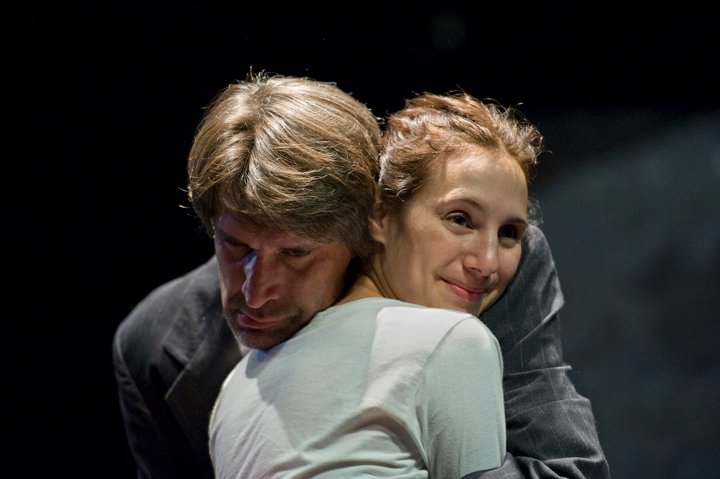 "The House of the Spirits," published in 1982, is a National Bestseller and Isabel Allende's debut novel which catapulted her to literary stardom. When Isabel Allende's novel first appeared on the international literary scene, it was widely heralded as a feminist response to Gabriel García Marquez's "One Hundred Years of Solitude"; it continues to this day to captivate readers across the world as it has been translated in over 20 languages.
Charting the rise and fall of the Trueba family in an un-named Latin American country (reminiscent of Chile), Caridad Svich's play spans the 1920s through the 1970s, as the country moves through enormous sociopolitical changes that culminate in a devastating dictatorship. The play is told from the sensorial point of view of the youngest of three generation of women, Alba, who is held as the play opens, in a torture room by the government. The swirling memories, frightening and amusing, lyrical and fantastic, illuminate the stage as Alba records her family's history and ultimately finds the strength to recover her own story. This new re-imagining of "The House of the Spirits" is a bold and daring theatre piece that captures the force and sensuality of Allende's vision through Caridad Svich's unique poetic spirit.
What People are Saying: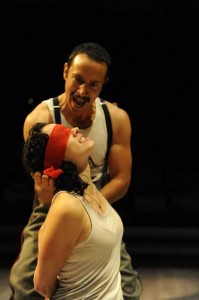 "Like rain when it's dry and ice cream in the summer – you can't say no to the writing of Caridad Svich; you need it, you deserve it. Her mind is generous and nimble; she is capable of subtlety at the highest levels of refinement, and is also inexhaustibly cruel (ice cream is cold as well as sweet) – she is fearless, and will go to every limit in composing an experience. Her talents and perseverance make her a dreamy match for Allende; I can't imagine a finer adaptor. She has construed a piece that is respectfully literary, while also affirming her own clear voice; the piece is fully theatrical, and Svich does much here to crack the classic problems of the epic on stage – the epic is for her much more than an accumulation of event – it is the risk of the infinite. Here characters and stories continually threaten to spiritualize, yet ultimately remain in their blood. One of our lead writers is writing at the peak of her form. House is a success, a gift." Erik Ehn, playwright
Find out what More people had to say

Video Montage from the Denver Center production, courtesy of Denver Center
See More Videos about The House of the Spirits
Press for The House of the Spirits
Script History
What People Have Said
Video Links
Articles, Radio and Podcasts
Script History
Publication
*(quote from Applause article by Sylvie Drake, Denver Center Theatre Publications, 2010)