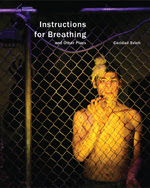 By turns astonishing, fierce, and tender, these seven plays by Latina American dramatist Caridad Svich highlight more than two decades of boundary-breaking and genre-defying dramatic work. Populated by characters struggling to survive, these plays are joined by thematic threads of loss, remembrance, resurrection, grave wit and heroic survival.
The centrepiece of this collection, Instructions for Breathing, is a lyrical, dreamlike meditation on responsibility and parenthood that asks an audience not only to suffer the unthinkable loss of a child as Svich's characters do, but also to laugh at the couple's flaws and at the hilarity of the suburban life they lead. This commingling of emotion happens in each of these dramatic portraits of homeless castaways (Fugitive Pieces), women in war (Thrush) and sex traffickers (Rift). And Svich's work is not without a nod to the classical: Wreckage reframes the story of Medea and Steal Back Light from the Virtual depicts a labyrinthine society torn apart by a monstrous beast. In sum, Instructions for Breathing and Other Plays serves as an illuminating introduction to the work of a major playwright and an inspiring example of the breadth of possibilities in North American drama.
ISBN : 9780857421111
[HB] Rs 525 / $25.00/ £16.00
Available at the Seagull Books Store and online in India here and World here.